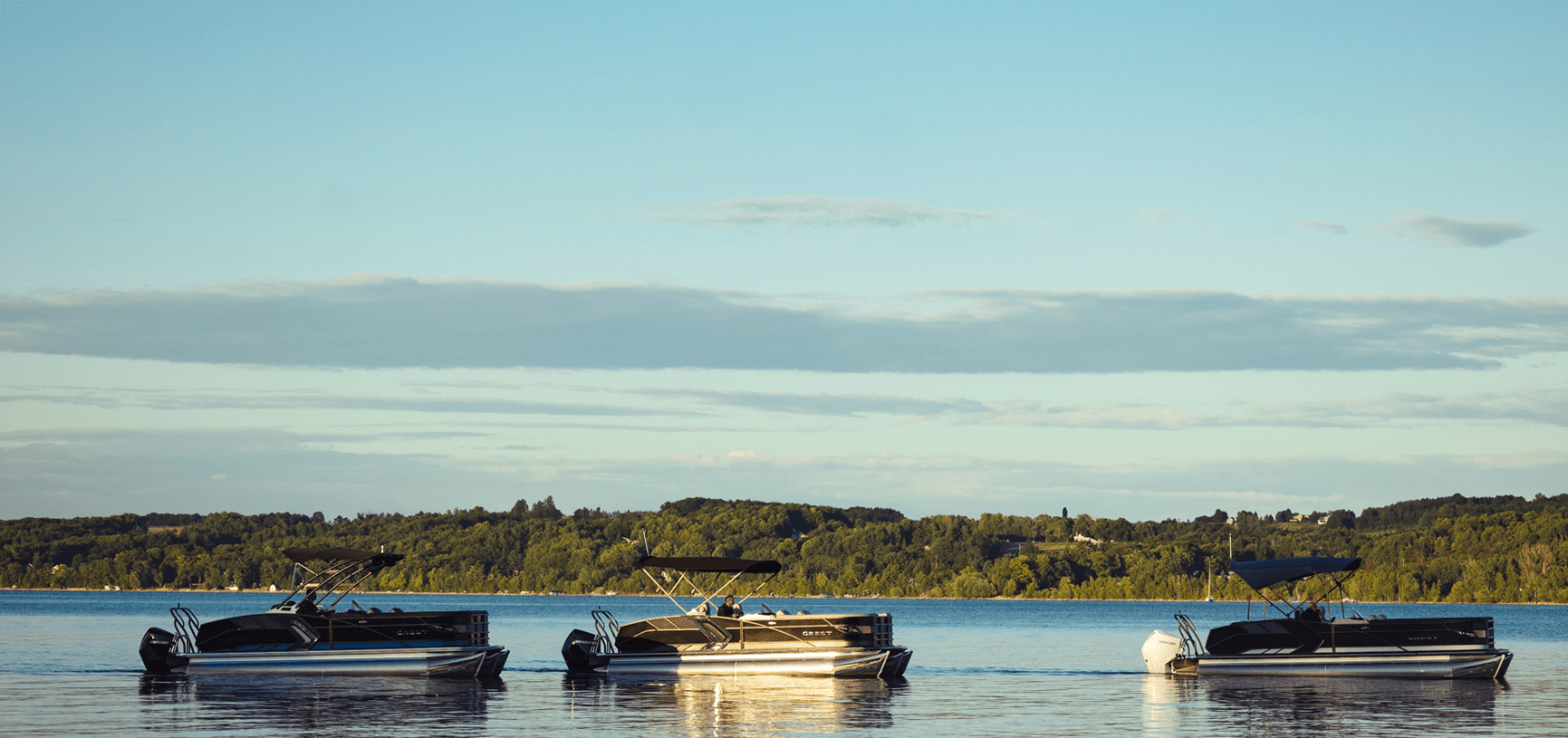 It's Counting Down The Days Until The Weekend.
The Perfect Pontoon
Since 1957, Crest pontoons has delivered an on-water experience unlike anything else. Located in Owosso, Michigan since day one, we push the boundaries of innovation and hold pontoons and the experiences they can deliver to the highest standard. Crest's construction and reliability is unparalleled in the industry because of our care and dedication to our craft. Every model we offer is designed to let you rule the day with comfortable amenities, innovative features, and superior quality. There's nothing like enjoying the water with the people you care about most. We're here to help make those memories last a lifetime.

Everything you need in one affordable package.
Our Signature Line of pontoon boats just got better. This lineup has three models; Classic LX, Classic DLX, and Classic Platinum. Customize these models from bow to stern with additional features and amenities that best suit your boating needs. With multiple floorplan options that can seat up to 15 passengers, the whole crew can lounge comfortably.
Learn More
Your best days on the water.
The Caribbean family offers everything you need for your best days on the water. You can fully customize this lineup of premium models for a luxurious experience or sporting adventures. The Caribbean family has three models; Caribbean LX, Caribbean RS, and Caribbean Platinum. Choose from floor plans that offer seating for up to 15 passengers so you can bring the whole crew. Enjoy the endless possibilities on a Crest Caribbean.
Learn More

A pontoon that knows no equal.
With unique floor plans, full-size integrated windshields, scalable performance packages, and abundant standards and options, you can customize the Crest Luxury Family to meet the most precise of preferences. Ranging from 25' to 28', our luxury line is built for the ultimate entertainers, casual cruisers, and thrill-seekers.
Learn More